CryptoPunks was released in 2017, for the first time, becoming NFT with the highest floor price
NFT Trading Volume
NFTs are unique digital collections that have developed since 2017 but finally exploded in the third quarter of 2021.

BAYC Trading Volume & Trader in 2021
Similar to the oldest NFT CryptoPunks, BYAC is a digital collectible item generated by 10,000 random computer combinations. BAYC was released on April 23, with 10,000 NFTs and has ridden a wave of attention on social media.

Top Trading Volume of NFT Projects
According to Footprint Analytics, BAYC was the highest traded NFT project in 2021.
Why BAYC?
Owning a BAYC is more than just owning a digital collectable, it's like joining a club. NFTs have become symbol of identity, and everyone in the club will follow each other and connect on online platforms such as Twitter. Due to the scarcity of BAYCs, users who set up NFT avatars also get more attention.
In other words, owning a BAYC NFT is a status symbol that gives the holder an "in" with other holders. Many celebrities have also changed their social media avatars to BAYCs, including NBA star Stephen Curry.
BAYC is well-run, and there are many other added benefits to owning a BAYC. For example, BAYC owners have access to a collaborative graffiti board on the official website to create artwork.
In addition, BAYC has also purchased a piece of land in the game The Sandbox as a gathering place for club members. Some BAYC supporters even purchased land near the club. On June 18, the BAYC team airdropped a wearable hoodie to each user, allowing them to identify each other quickly.
Most of the NFT's copyrights do not belong to the buyer, but the BAYC buyer can own their rights and make many derivative products.
On Nov. 12, Universal Music Group joined forces with NFT collector Jimmy McNeils (j1mmy.eth) to form the Universal Music Orchestra.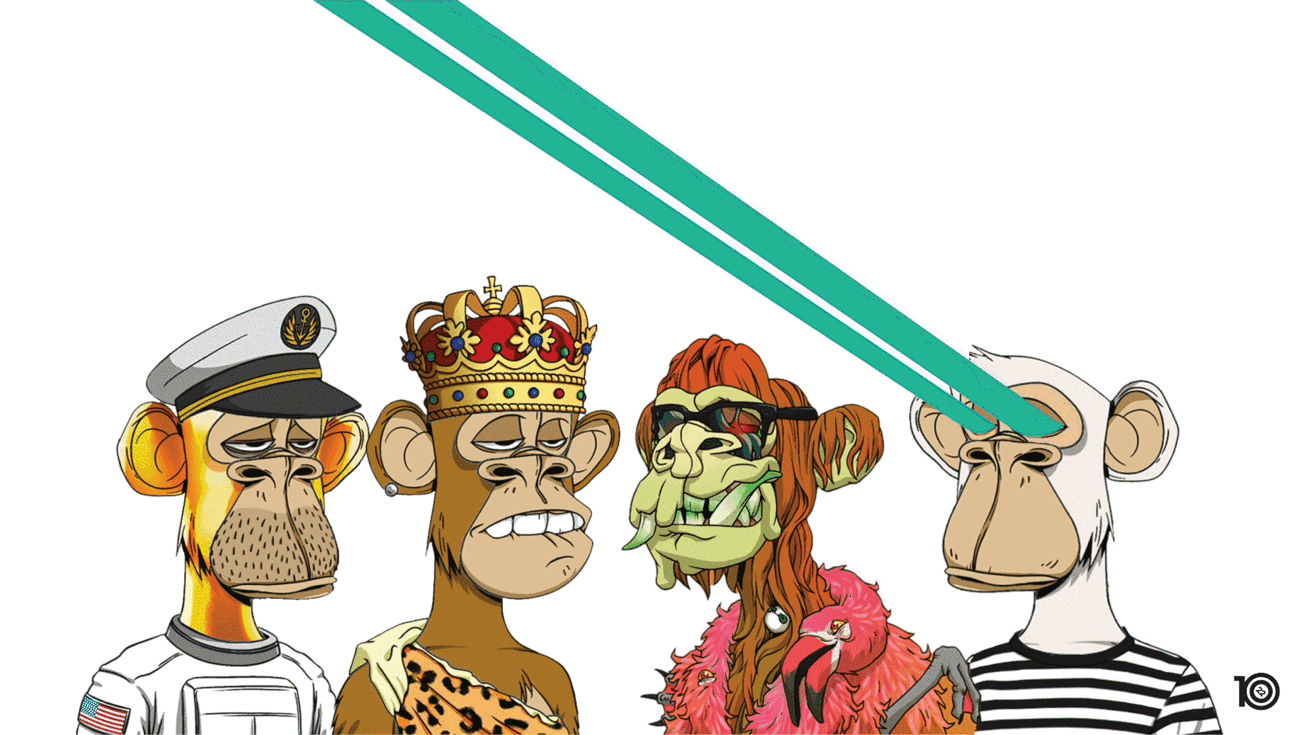 Universal Music Group – Kingship
Clothing dealer Kyle Swenson launched the Bored Ape Gazette to cover community trends.
In addition, BAYC has its clothing brand, themed novels, and peripheral merchandise. This series of NFT has gained greater visibility through the transfer of rights.
BAYC spin-off NFTs from the same series
Back in June 2021, the BAYC team launched the Bored Ape Kennel Club, a community benefit for BAYC where members of the BAYC community can get a free dog NFT.  Kennel NFTs are not officially available and the only way to get one is to own BAYC.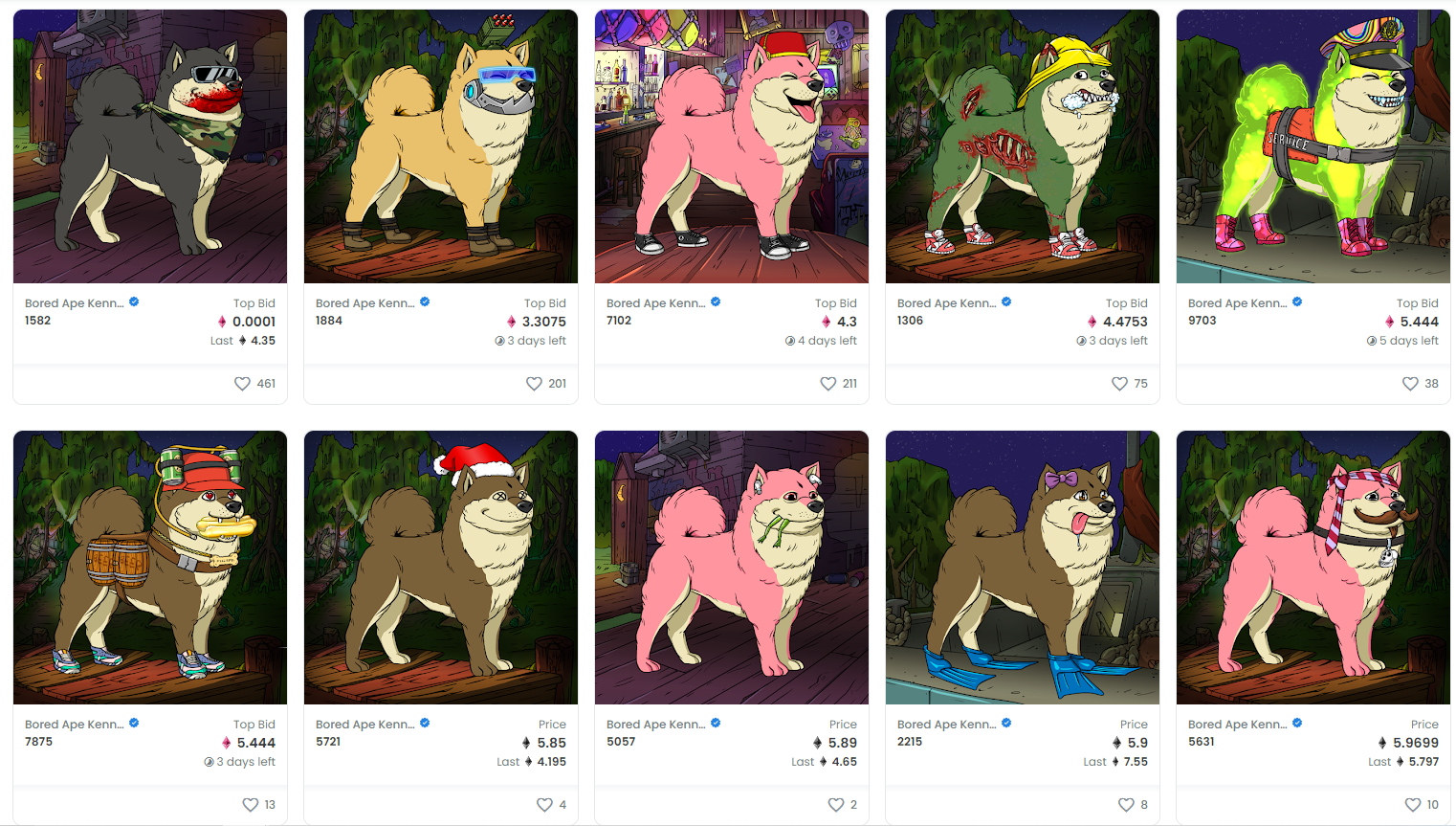 OpenSea – Bored Ape Kennel Club
At the time of writing, Bored Ape Kennel Club had a floor price of 5.85 ETH.
MAYC, also a spin-off of the series, is a genetic mutation-themed BAYC that launched in Augus. BAYC owners are air-dropped a vial of mutagenic serum that turns the BAYC into MAYC with varying degrees of variation. MAYC contains up to 20,000 Mutant Apes and can only be obtained by exposing an existing Bored Ape to the serum or by the official selling. MAYC NFTs were available at a public launch price of 3 ETH and were sold out within an hour.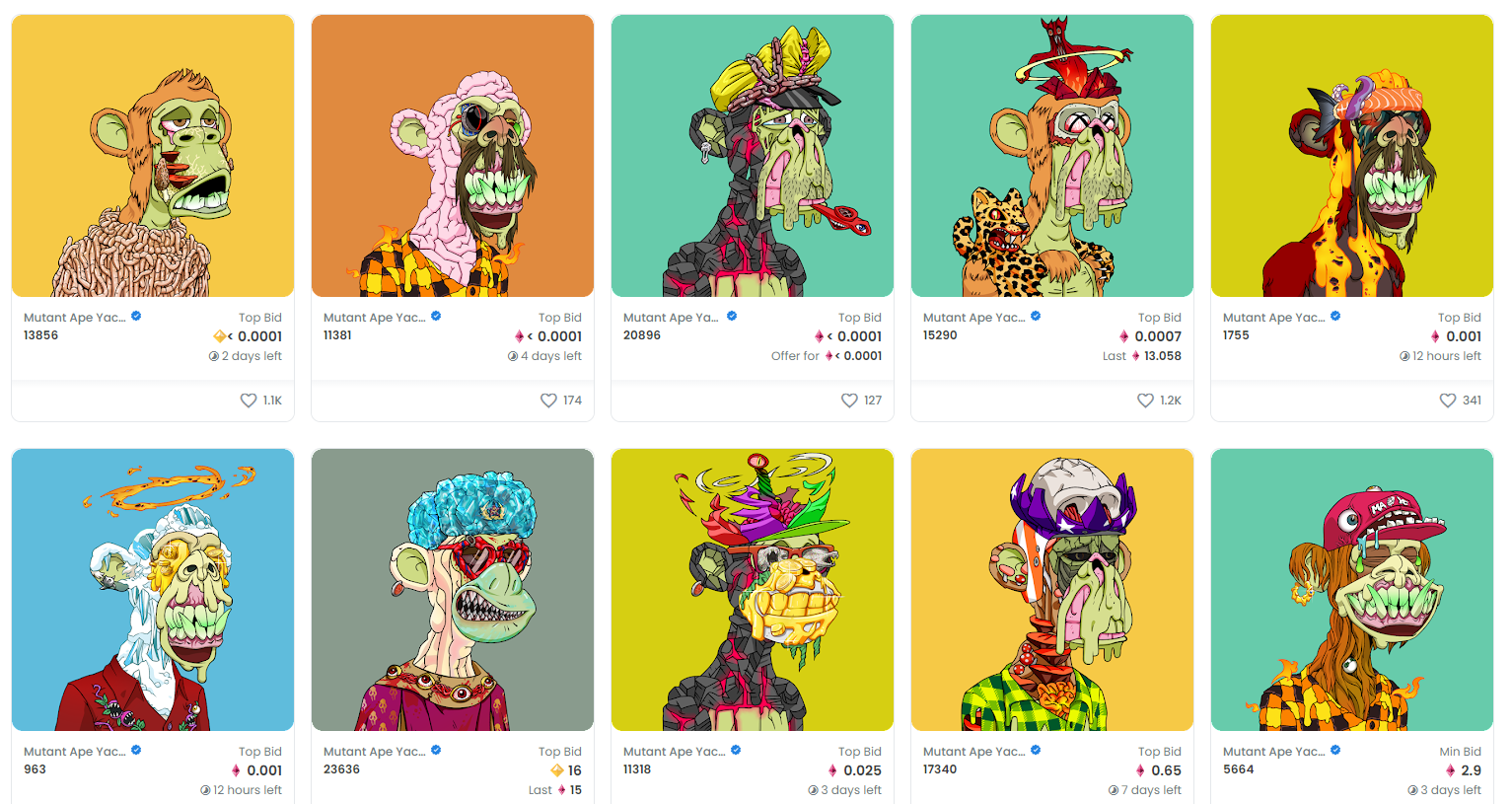 OpenSea – Mutant Ape Yacht Club
At the time of writing, Mutant Ape Yacht Club had a floor price of 15.8 ETH.
BAYC and the future of NFTs
Many traditional brands have started releasing NFTs. However, most of these projects are just money grabs that neglect the community-building aspect to develop over the long-term. Most NFT projects have disappeared after their launches
As the development of its BAYC shows, it is possible to sustain an NFT project, by creating practical applications and community consensus building.  
Disclaimer: This article is provided for informational purposes only. It is not offered or intended to be used as legal, tax, investment, financial, or other advice.