The famous card trickster and magician Penn Teller once said "Poker has the feeling of a sport but you don't have to do push-ups." So, is poker a sport or simply a card game where only luck is involved?
"Sport is an activity involving physical exertion and skill in which an individual or team competes against another or others for entertainment," says the Oxford Dictionary. By that definition, poker is a sport, correct?
An ESPN article makes the case in favour of poker as a sport saying it is "an active pastime, diversion and recreation, usually involving physical exercise and having a set form and body of rules."
In 2011, the International Mind Sport Association officially classified poker as a "mind sport" along with bridge, chess, backgammon and cribbage.
Poker players and websites took the Oxford Dictionary's definition of sports and analysed it to determine whether the card game is or is not a sport. Based on that meaning, poker again is classed as a sport and the only doubt is when it comes to physical exertion, which Upswing Poker says the card game does require physical alertness, stamina, and general fitness.
"The physical grind of a live poker tournament, such as the World Series of Poker (WSOP), is real, and the players that make it to the late stages of a tournament endure days of physical and mental stress to do so," the website said. It added that it's no coincidence that the tournament was initially transmitted in its entirety by ESPN and then by CBS Sports.
But does it involve skill or just luck?
And here we are touching on yet another highly controversial question. However, academics from three universities carried out research involving a database of 456 million player-hand observations from a year's worth of online games.
Dennie Van Dolder, University of Nottingham Economics Research Fellow, teamed up with Rogier Potter van Loon of the Erasmus University Rotterdam, and Martijn van den Assem from VU University Amsterdam to complete research published by PLOS One.
"We first investigated how consistent player performance was. This revealed substantial evidence of the role of skill in successful play," said Van Dolder. "For instance, players who ranked in the best-performing 10% in the first six months of the year were more than twice as likely as others to do similarly well in the next six months."
He went on to say that
"players who finished in the best-performing 1% in the first half of the year were 12 times more likely than others to repeat the feat in the second half. Meanwhile, players who fared badly from the start continued to lose and hardly ever metamorphosed into top performers."
Van Dolder also said that
"the point here is that performance is predictable. In a game of chance there would be no correlation in the winnings of players across successive periods, whereas there would be in a game of skill. So we know for sure that poker can't be a game of pure chance.
"Skilled players can expect to do better than their relatively unskilled counterparts at least three quarters of the time after 1,471 hands have been played," he added. "In other words, poker becomes a game of skill after around 1,500 hands. To put this into perspective, most online players are likely to play 1,500 hands in 19 to 25 hours – and less than that if they play multiple tables at the same time." He concludes that skill in poker will usually triumph over blind luck
In 2017, the Guardian published an article that starts off by saying that "as a spectator sport, poker traditionally isn't the most engaging thing to watch." However, poker went from being a mostly boring to watch spectacle to a hugely popular "sport" in 2004 when Late Night Poker revolutionized the way the game was viewed. They introduced under-the-table cameras so that the audience could see the cards.
"With this simple addition, poker suddenly became a gripping drama, where you could see the inner worlds of the poider players' minds with each and every bluff," the article stated.
Does P2E change poker forever?
More recently, poker has undergone another revolutionary transformation as Decentral Games (DG) launched its play-to-earn platform that has seen a steady increase in daily trading volume to $3.2 million with over 100,000 users worldwide. DG is a decentralized autonomous organization or a DAO-government metaverse project powered by its governance token $DG.
"The DG DAO Treasury also holds an aggregate $60 Million in assets and maintains strong, consistent cash flows due to a consistently growing number of users buying NFTs," wrote AMB Crypto in December 2021.
In September 2022, DG introduced ICE Poker, its P2E blockchain game. It allows users to earn real money by just playing and establishing their own gaming guilds. From completing daily challenges to signing up for live competitions against one another, players have many opportunities to earn ICE Poker tokens whilst the entrepreneurial spirited members move their way up to become guilds, facilitated by the guild management system DG recently launched. It is the first ever and robust guild management system we have come across to date.
The game also has NFT wearables, including virtual shoes, dresses, or a suit and tie. The more wearables, the more chips players get. DG allows users to trade their NFT wearables or lease them ("delegate") to other players so they can play to earn. Despite being very early stages, Decentral Games players have said the P2E ICE Poker game has had a positive impact on their lives.
Nuzgar Gigashvili, a 24-year old from Tbilisi, Georgia, says ICE Poker is also a game of skill. And with the additional P2E element, it is even more fun than the regular poker, he added.
"ICE Poker is great for making a good earning for doing what you like to do," said Gigashvili. "I've also learned how to be more patient. Poker has taught me that and people have noticed."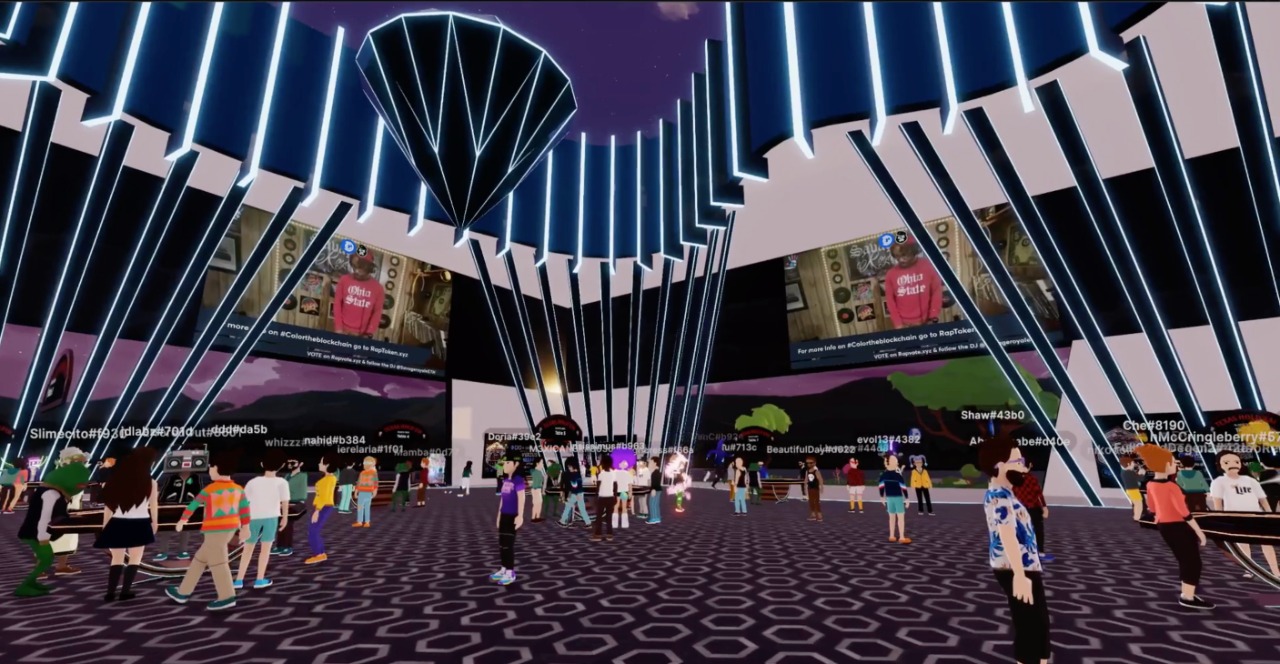 Earning an extra income
Filipino Julius de la Peña, a 33-year-old customer representative, says P2E poker on DG is so entertaining he plays and earns eight hours a day, on average.
"It's changed my life. Previously, I used to play mobile games after work that left me nothing. Sure, fun but nothing else. But ICE Poker has changed that for me as I now spend my valuable time earning while enjoying the game."
De la Peña said that in just a few days, "I've saved two months worth of salary playing ICE Poker. I don't need to wait until the end of the month to get paid from work and with my ICE Poker earnings I can pay my rent and bills."
Kris Kay is a content creator from Washington. His first shot at P2E has been with DG's ICE Poker, where he says skills are still a player's main asset.
"However, rather than play, I delegate my wearables, which brings me a passive income while, more importantly, enabling people from low-income countries to earn money they would normally not make."
He said he delegates wearables to a person from Argentina, where he says minimum wage is about $300 a month. "This person has told me he's easily earned three times his country's average monthly salary, and that's been life changing for them."
Whether poker is a card game or a sport, and whether it's based purely on luck or skill, the play-to-earn element could change the way we perceive it in the future as it impacts the lives of people providing them with an additional daily income and entrepreneurial avenue.
Disclaimer: This article is provided for informational purposes only. It is not offered or intended to be used as legal, tax, investment, financial, or other advice.